Graduate Diploma of Counselling
The Graduate Diploma of Counselling provides a postgraduate qualification that can be applied to a number of professional settings; students in this program may come from nursing, education, human services, and other community-based roles.
The award is offered as a blended delivery course which will give students tools to work with individuals and communities in a way that emphasises cultural awareness and person-centred approaches. Students will learn how to translate and deliver counselling across modalities, as well as develop practices to continue their own professional development.
The Graduate Diploma of Counselling will prepare the student to develop counselling practices in a range of counselling areas, as well as fulfil part of the requirements toward eligibility for professional counselling association membership.
ACCS' Graduate Diploma of Counselling program is delivered within a Christian ethos and promotes the study of the whole person; it is designed to provide the students with foundational knowledge and skills and can be used as a pre-requisite required for counselling practice.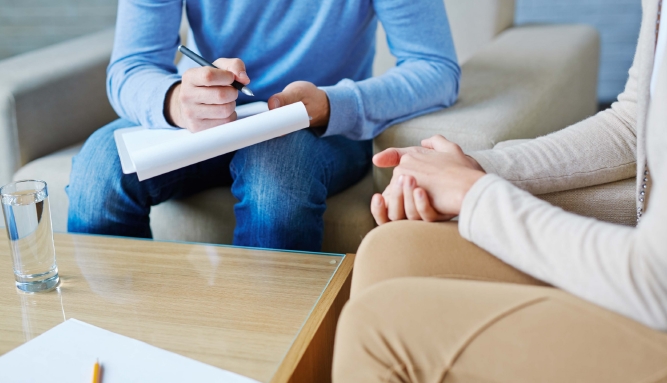 The objective of the course is for learners to work in a variety of settings with a diverse range of clients. The curriculum emphasises the development of personal competencies combined with a knowledge base and the applied skills to complement their current role or provide a pathway to further education and to becoming a professional counsellor.

Course Details
Graduate Diploma of Counselling
Course ID: CRS1401368

CRICOS Course Code: N/A

Course Level: Postgraduate

Number of Subject: 8

Total Credit Points: 48

Fees: Up-front and FEE-HELP

Scholarships Available: No

Course taught at 29 George Street Burwood NSW 2134

This course is not available to international students
Modes of Delivery
In-class, virtual or online
Entry Requirements
Applications are made via ACCS' website (online application). The applicant is informed in writing by Student Services of the outcome of their application.
Applicants will need to demonstrate the following:
• Hold a recognised AQF 7 degree in any discipline.
• An International English Language Testing System (IELTS) with a score of 6.5, only required if English was not their language of study during their final two years of schooling.
• Demonstrate a level of mature life experiences, including self-awareness, and a capacity to relate to others well. This is demonstrated during an interview with a member of the Counselling staff.
• Provide a personal counselling statement (500 words).
• Applicants are also required to provide personal and pastoral references
Special or Alternative Admission Arrangements
• Practicing Counsellors with a minimum of 10 years fulltime or part time equivalent counselling experience who have held senior counselling positions are encouraged to contact the Head of Counselling for consideration to apply to study the Graduate Diploma of Counselling
• Criminal History Record: Provide a National Criminal History Record check at time of application, obtainable from National Crime Check
• Working with Children Check: Provide a Working with Children authorisation at time of application, obtainable from Services NSW
Course Load
The course is based on three trimesters, each of thirteen weeks duration with eight subjects offered in one year for students studying full time, or part time equivalent. The course will typically be completed in 1 year full time or 3 years part time.
Generally, 12 hours per week per subject is required to do well, which includes lectures,
readings and assignments.
Suggested Subject Progression
Progression through the course depends on the successful completion of the eight subjects selected according to the requirements of the course structure. Students will normally be required to attain a minimum of 50% marks to pass a subject. Failed, withdrawn or incomplete subjects will require successful completion or substitution with another subject in accordance with the course structure.
SC8102 Counselling Skills 1
SC8103 Introduction to Marriage and Family Counselling
SC8104 Counselling Skills 2
SC8106 Human Lifespan Development
SC8107 Counselling Theories and Practice
SC8108 Professional Ethics
SC8109 Introduction to Psychology
SC8110 Narrative Therapy and Positive Counselling
There are no prerequisites other than students are required to complete Counselling Skills 1 prior to undertaking Counselling Skills 2.